Tuscany + Tarkovsky = ?
"Nostalghia" (1983), of course.
Have you ever wondered what nostalgia was made of?
Take a little bit of "nostos" from Ancient Greek [meaning "to return home"], add a whole lot of "algos" [pain, suffering] and here we have a sad and beatuiful thing: the yearning to be home and the pain of not being there, the bittersweet fragments of a moment that will never happen again.
"I'm fed up with all your beauties"
This is one of the opening lines of the movie. After travelling across the entire Italy, Andrei refuses to go into a church and see the painting that he was there for. This is the quintessence of the movie. In front of some of the most aesthetically and spiritually rich regions in the world, Andrei can't hear the sirens' song, he's blind to all their charms. He doesn't want to be there, so beauty is just irrelevant. Immune to the outer attractions, he dives into his own malaise and thoughts. The whole world around him is dim and broken, just like himself.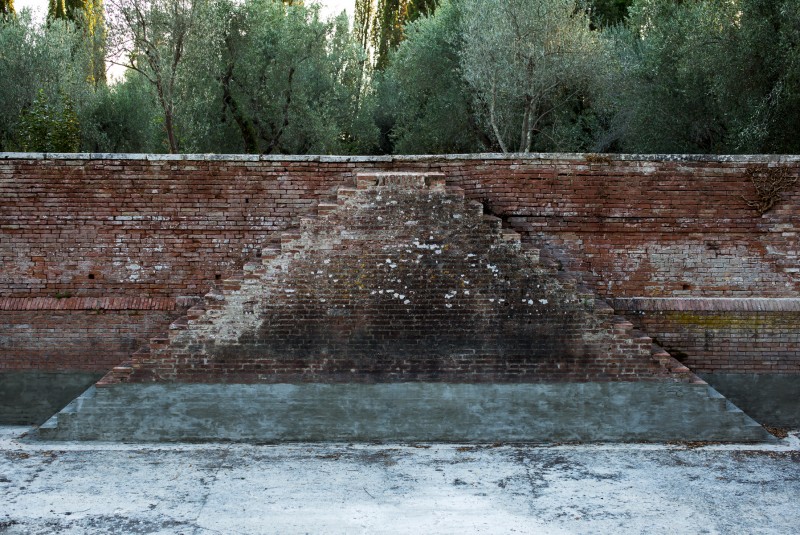 Triple homesickness
The movie totally lives up to its name. If there's something that Tarkovsky's "Nostalghia" extrudes through all its frames and dialogues, it's homesickness. Spatial and temporal homesickness, embedded at three different levels across the movie:
The main character's homesickness: Andrei Gorchakov is a Russian poet travelling across Tuscany to research the life of a 18th century Russian composer. His journey is sequenced with visions of his home, wife, kid, mother, dog and other flashes that basically blind him to the surrounding beauties and temptations. His beautiful Italian translator looking like a Botticelli angel of modern times and even the unique Piero della Francesca's painting of pregnant Mary leave Andrei impassive.

The in absentia character's homesickness: Maxim Beryozovsky, the 18th century Ukrainian composer that met fame in Italy, but was yearning for his home and lover. Drained of inspiration and unable to write music anymore in Italy, he returns home, which eventually leads to his decay and suicide. This story is more an alibi as the movie soon starts to follow other threads, but Beryozovsky's homesickness sets the general frame.

The director's homesickness: in 1982, the year that "Nostalghia" was shot, Andrei Tarkovsky had already been away from home for several months. Away from a soviet regime hostile to his ideas, but in the meantime away from his dear family and home, Tarkovsky's travel around Europe bordered on self-exile. Whether he knew it or not by that time, he would never again return to Russia. This feeling of estrangement is so strong that his vision of Tuscany is distorted, sore and somber. Just like Andrei-the-character, Andrei-the-director cannot connect with Tuscany's solar beauties. Tarkovsky's Tuscany is rotten and foggy, hopeless, the scene of a slowly infiltrating apocalypse.
Bagno Vignoni, Province of Siena
"Nostalghia" action moves around two central spots: the Bagno Vignoni village and the San Galgano cathedral. Other scenes have been filmed at different abbeys (Abbazia di Monte Oliveto Maggiore, Abbazia di Sant'Antimo) and towns in the Province of Siena. Tarkovsky himself stayed at a hotel in Bagno Vignoni. Jonathan Glancey's article helped me spot some of the "Nostalghia" shooting locations and track Tarkovsky's journey.
At the time tho movie was filmed, fall-winter 1982, Bagno Vignoni was offering a decaying romanesque setup. Brought to fame by St. Catherine of Siena, who supposedly bathed in the thermal springs on her way to sainthood, this has been a main pilgrimage stop on Via Francigena for ages.
Today the village is totally renovated and fit for the tourists who want to have some Tuscan cold cuts or a slice of pizza with a view on the thermal pond. An expensive slice of pizza. Posh and pretty, the present-day Bagno Vignoni has nothing to do with Tarkovsky's 1982 mystical hamlet. If the movie was shot today, it would surely grow into a romantic thriller and surely Andrei would be less indifferent to Eugenia's charms…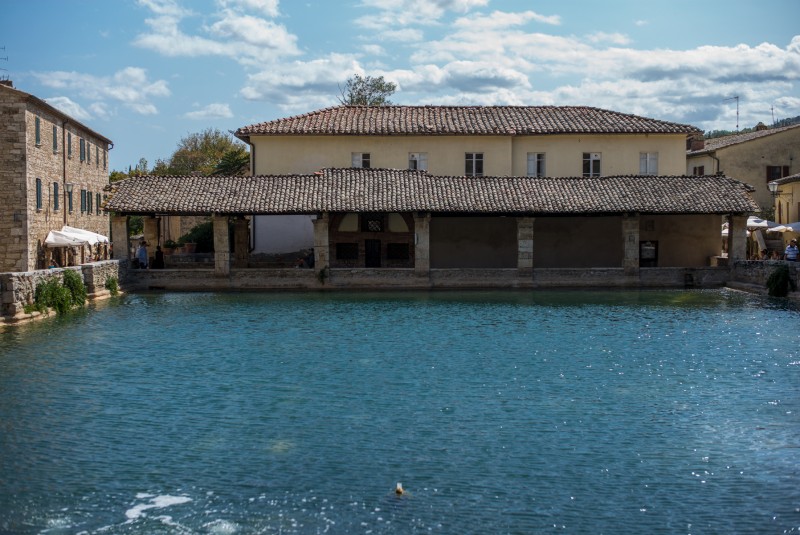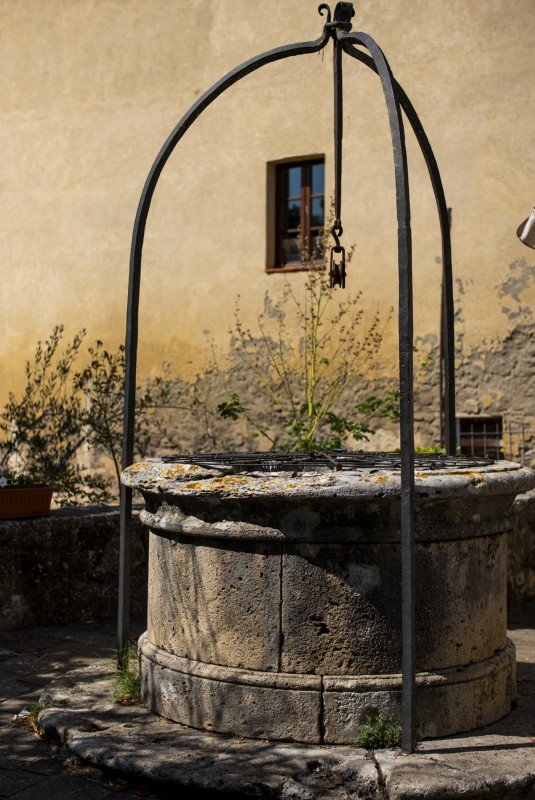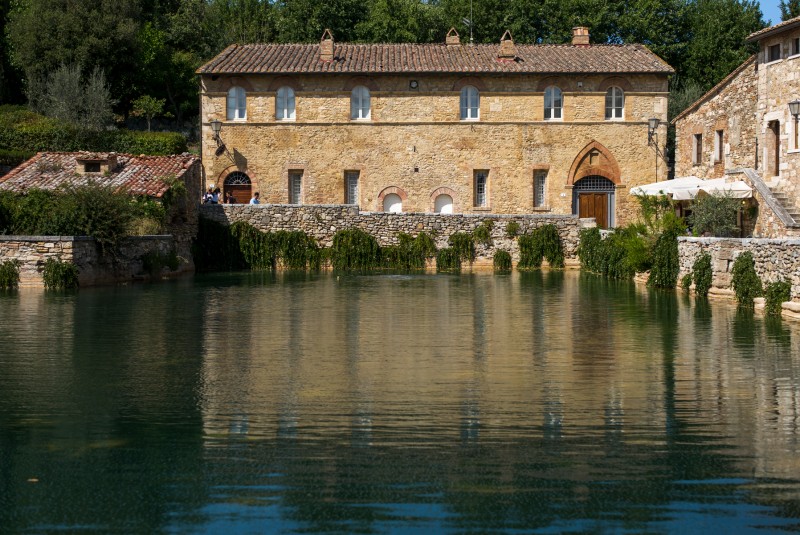 Abbazia di San Galgano, Chiusdino, Province of Siena
San Galgano is still San Galgano and it's been like this for many centuries. Built by Saint Galgano in the 12th century on the valley of the Merse river, between Chiusdino and Monticiano, the abbey was in the beginning a wealthy ally of the Republic of Siena. Not properly protected by the Republic, despoiled and steadily impoverished after the 14th century, the abbey struggled to survive during the following centuries. The coup de grâce came in 1786, when the campanile, the abbey's bell, fell during a storm, taking with it the entire roof.
All saints broke loose and no one saw them ever again…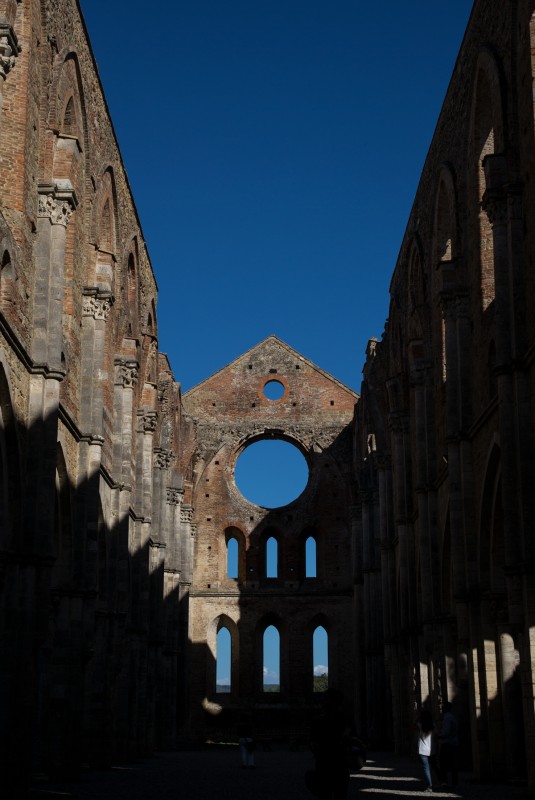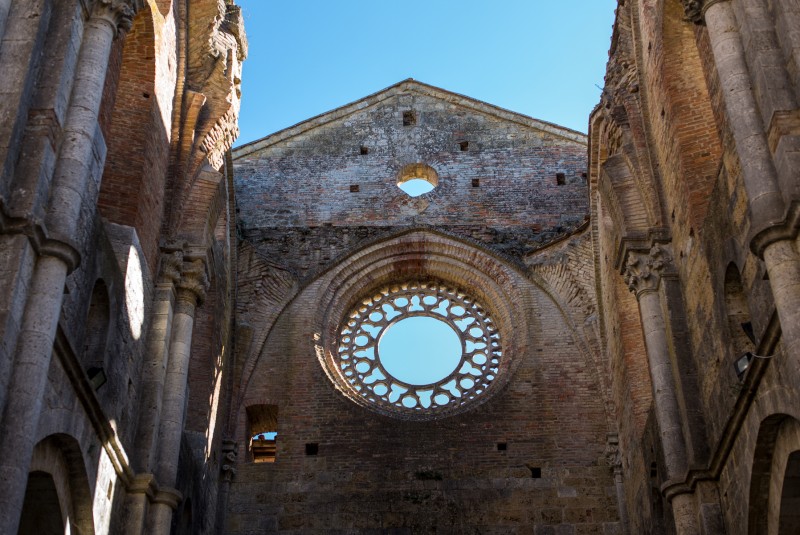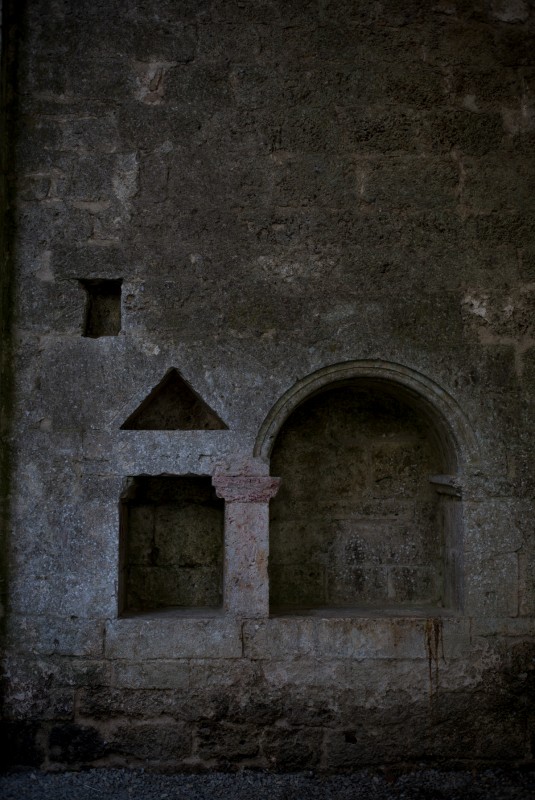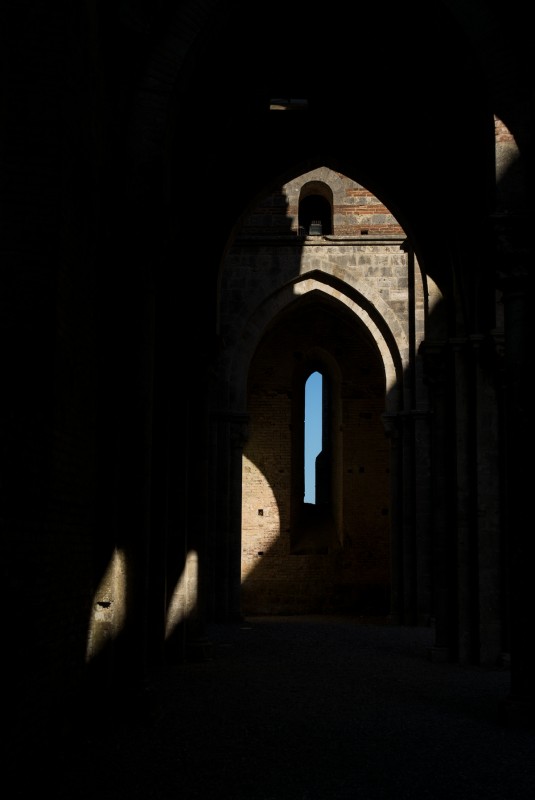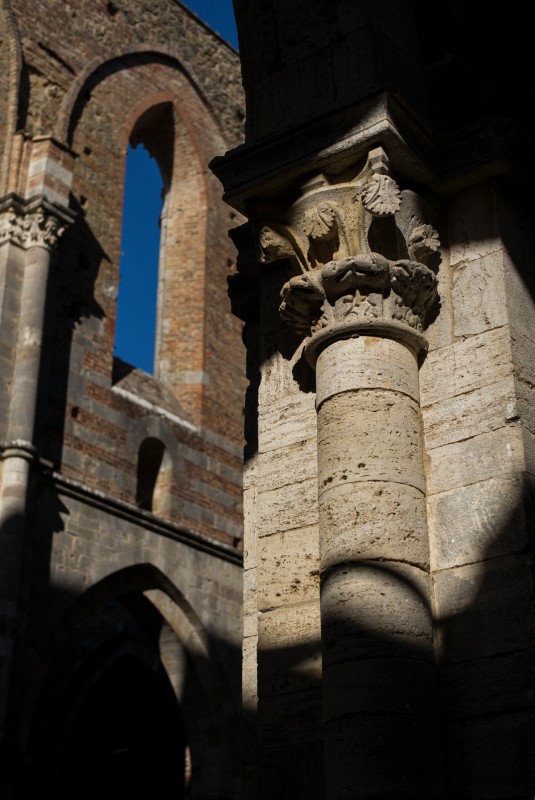 Abbazia di Monte Oliveto Maggiore, Asciano, Province of Siena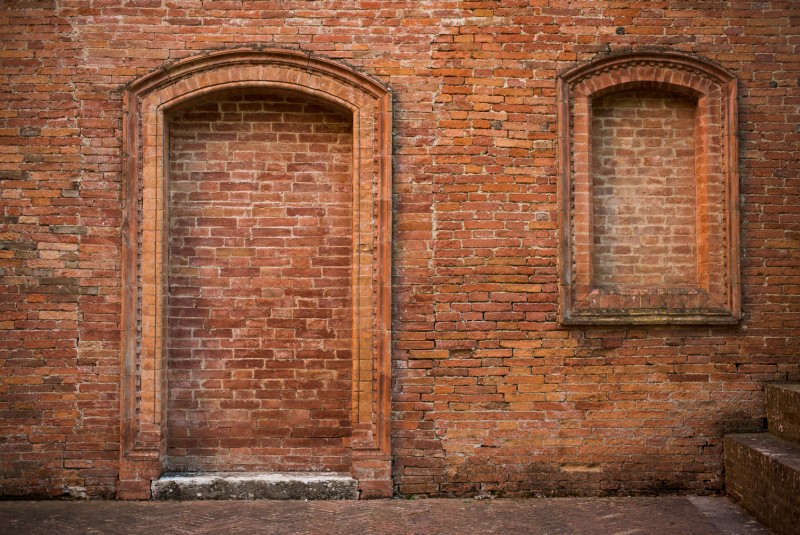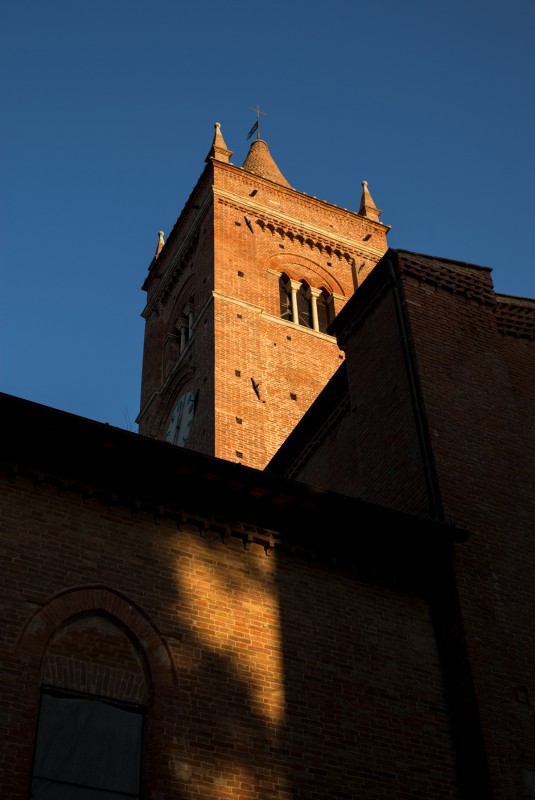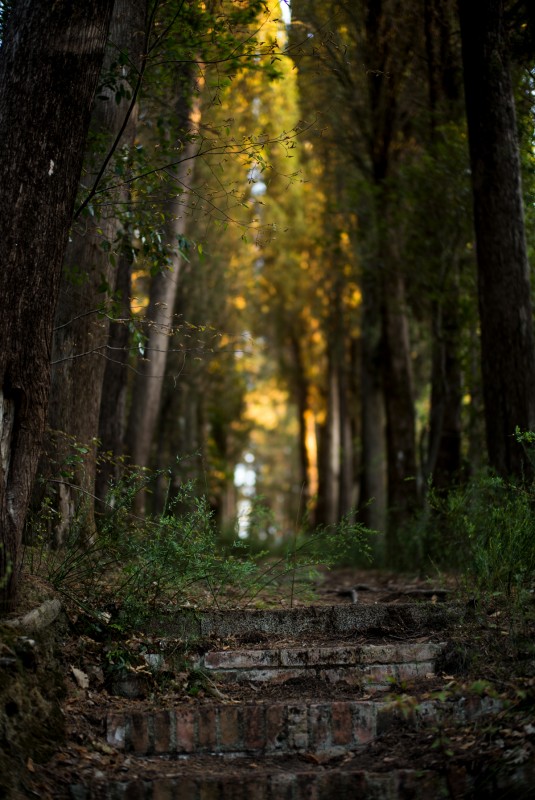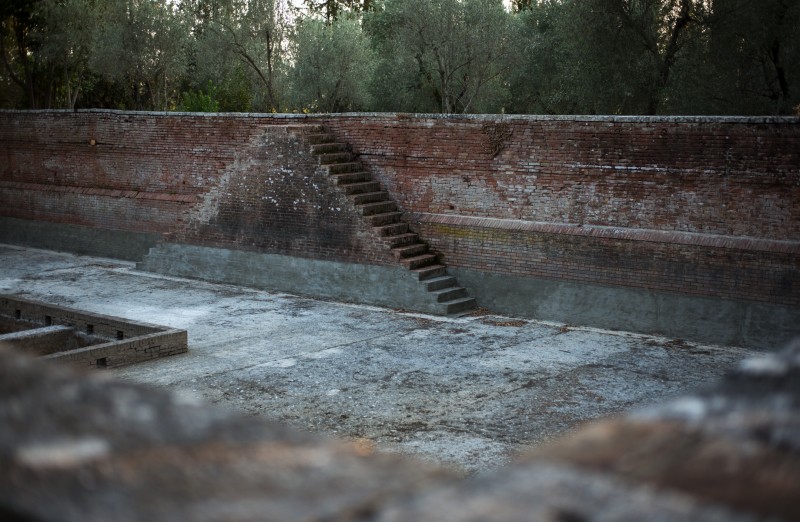 Pienza, Province of Siena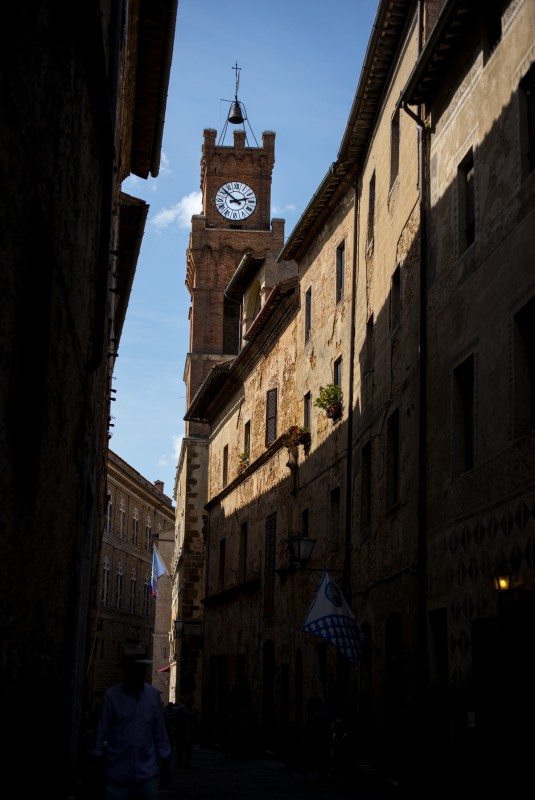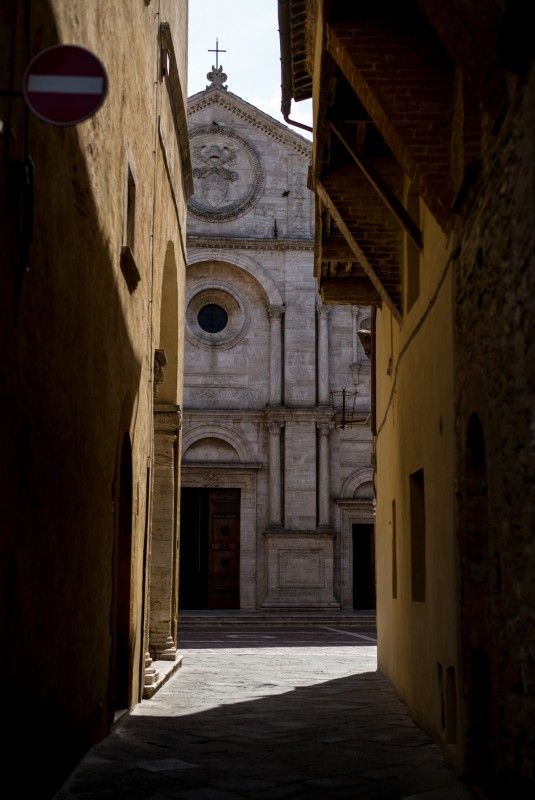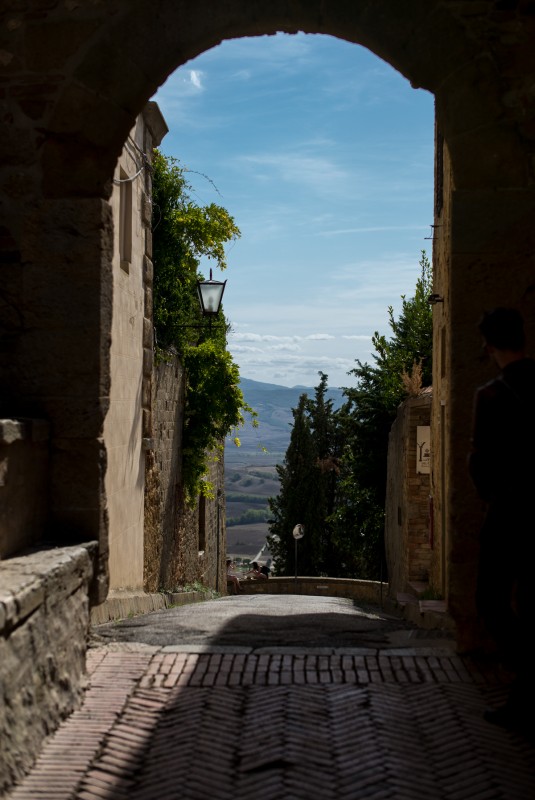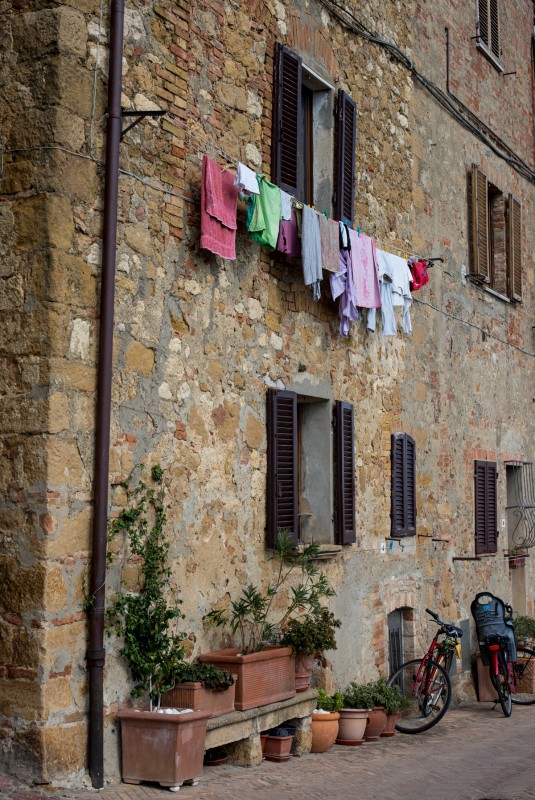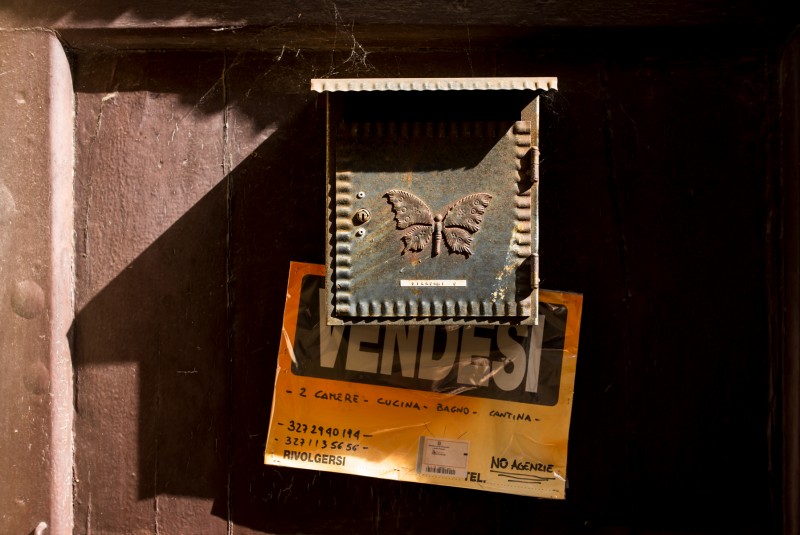 Abbazia di Sant'Antimo, Montalcino, Province of Siena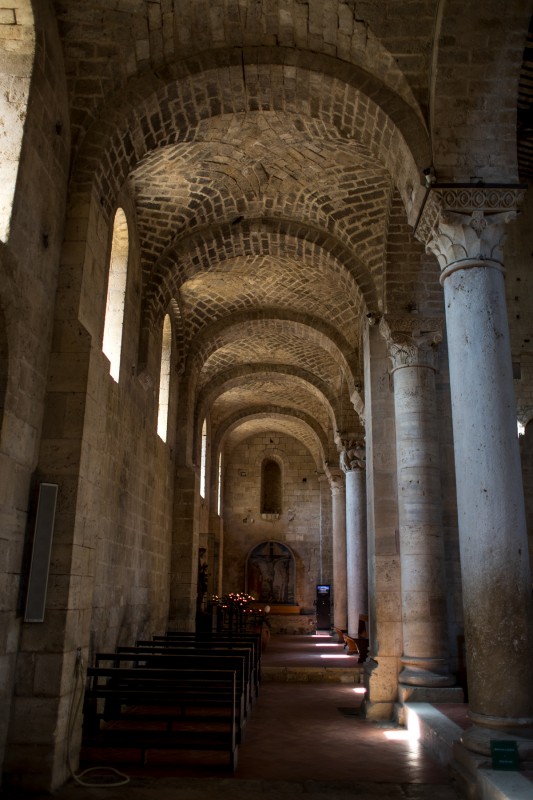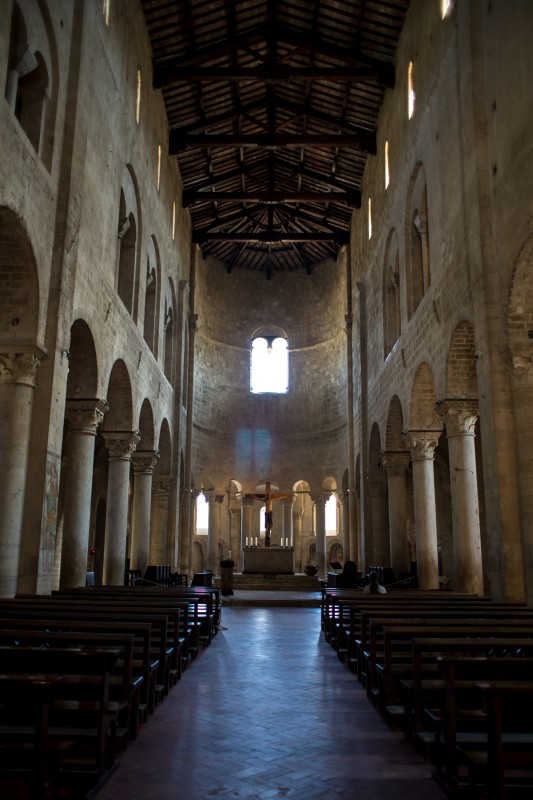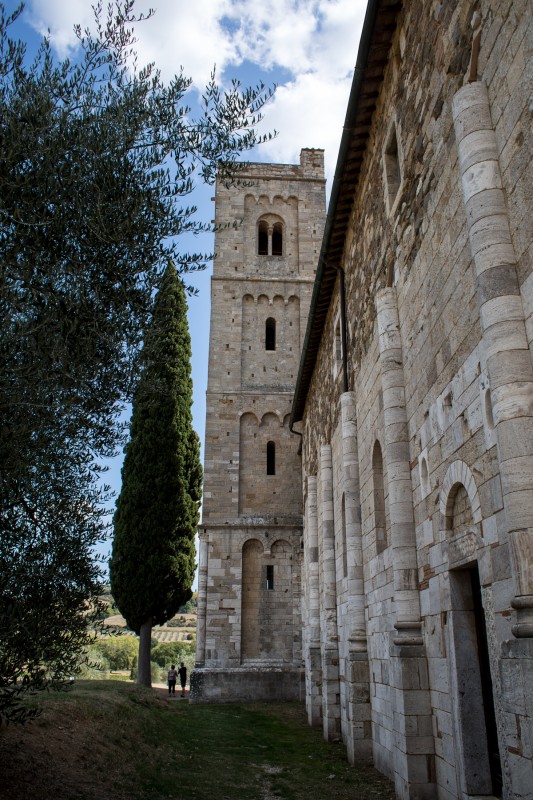 External links:
Jonathan Glancey's article (rather detective investigation) about the movie's locations on Independent.co.uk
Article about the candle scene in the Bagno Vignoni pool on Filmmakermagazine.com
More about Tarkovsky's symbols used in "Nostalghia" on Popmatters.com
#LeicaM #Summilux50mm #Summicron35mm #Canon5DMarkIV #Tuscany #Italy
©Madalina Diaconescu 2017